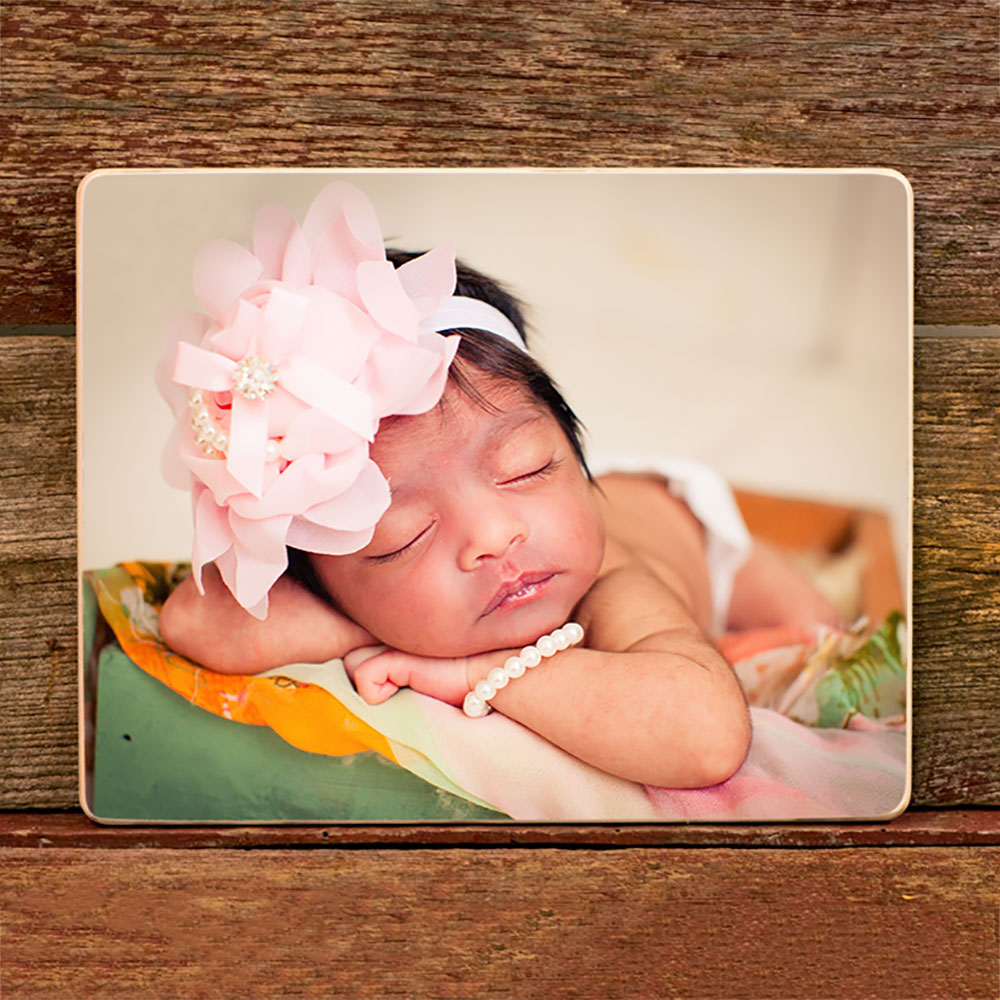 11x14 Heritage Wood Print
Congratulations…You've won a Free Heritage Wood Print.
Your Free Code: GSQHWP14
If you like the look of wood prints but want full color and richness in their images. our new Heritage Wood Prints are for you. Whereas a traditional wood print is a print transfer process that allows some of the natural color and grain to show slightly through the image, Heritage Woods prints are a Fine Art Paper Mounted directly to 3/4" wood with hand sanded corners. No wood color or grain shows through these prints so you get the look of a wood print with true color and clarity in the printed image. Available in two finishes, the final product has a hand-made artisan effect.
photos by: Jolie Molino, Shelli Allen
Your Free Code: GSQHWP14
This free offer is a one time use code only for SHOOTQ subscribers who have completed the appropriate module set up. This code is valid only on the product listed above and is a one time use code. Please enter the code in the promo field in ROES when ordering. Code does not include shipping, options or Add-ons. You may choose to add these while ordering for an additional charge. This code cannot be combined with any other offers or promotions. This code cannot be used on previous orders and cannot be traded for other sizes, products, services or cash.
Your code will expire in 30 Days.