Get Ready for the Perfect Mother's Day Sale and Save 35% any day you choose!
Read on to find out how some of our best customers take advantage of this sale each year by creating the perfect Mothers day sale for their customers…and you could get your Mothers Day Sale orders COMPLETELY FREE
Pick ONE day before May 1 and save on Gallery Wraps, Metal Prints, Image Pops, Canvas Connectibles & Wood Prints.
With Guaranteed delivery in time for Mothers day
Use CodeMomSave
1. Send out an email and post on social media showcasing some of your great products and remind your customers that your products are the perfect gift for Moms. Add a special offer if you'd like. Most people have more than one 'Mom' to buy for. Grandmothers, Mother-in-laws, Wives, Sisters! Give them a discount if they make multiple purchases. If there isn't time for a new session, let them know they can always order products from previous sessions with you.
Two Perfect Tools to help you create an online sale!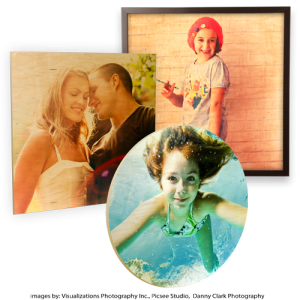 Tool 1: Anonymous online Product Catalog
If you don't have samples of all of our great products, feel free to link to our totally anonymous online catalog. Here's the link! http://tinyurl.com/MomPhotoGifts (What is an anonymous online catalog?…well it's a link we provide that doesn't have any of our branding on it and doesn't link back to our website. There is also absolutely no pricing)
Tool 2: Studio Sample Image Creator
Or take a few minutes to create some digital samples with your own images using our convenient Studio Sample Image Creator. This sample image below was created from digital files! Link to the Creator is below.
Click Here to check out the Studio Sample Image Creator.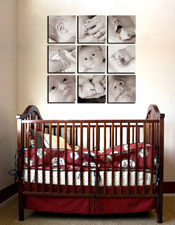 2. Next, give your customers an end date to call you with their orders or schedule their photo shoot. Once you have all the orders (Make sure it is before May, 1, 2015) pick a day to place all the orders and you'll save 35% on as many orders as you'd like for Gallery Wrapped Canvas, Metal Prints, Wood Prints, New Image Pops and Canvas Connectibles. Images of these cool new products are below. Each time you place an order use code MomSave.
3. Finally, GET YOUR ORDERS FOR FREE! When you take advantage of our sale and use code MomSave…come back to this blog post and leave a comment letting us know you just placed your order(s). We'll choose one lucky poster at random to get their money refunded for all the orders they placed using the code.
Now you're ready to have the Perfect Mothers Day Sale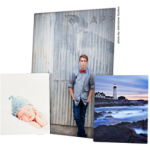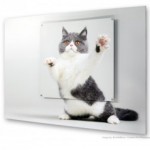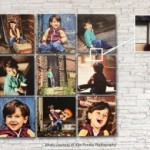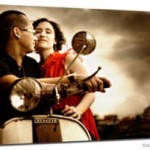 Sale Details: Use code MomSave to save 35% one any ONE day you choose between now and May 1, 2015. All orders placed on that day using the sale code for Gallery Wrapped Canvas, Metal Prints, Canvas Connectibles, Wood Prints and Image Pops will be 35% off. Orders placed will be guaranteed delivery to you by Mothers Day. But remember, the sooner you order, the sooner you'll get it.
Cannot be combined with any other offers, discounts, or Simply Cash, Canvas Cash or New Product Cash. Discount does not apply to shipping charges. Code must be used by May 1, 2015and all orders must be place during the same calendar day.
Important note about our Online Product Catalog…all of the images in the catalog have photo credits. In our industry we sometimes need to share other photographers work…especially if you need to show a customer a product sample that you don't currently have and obviously that product sample wouldn't be quite as attractive without an actual image on it…While it is ok for you to share sample product images with your customers to show them products you can purchase for them, it is not ok to remove the photo credits for those images. But, well you already knew that!!!