Imagine capturing a breath-taking photograph of a sun setting with your Nikon D300S and thinking, "Wow! That would look great on my wall!" So you open up the ROES ordering system and order a 16×20 Canvas from your favorite photo print lab, Simply Color Lab / Simply Canvas, which you can find here!
You send your order, walk away from your computer, and continue on with your day. A few days later a package magically appears on your doorstep. You tear the box open, eager to see what's inside, and….Voilà! The canvas print you ordered sits neatly in the package and now hangs on your wall.
As magical as the whole process may seem, with signals being sent through airwaves and boxes appearing out of thin air, it's no magic trick. As much as I'd like to tell you rabbits can be pulled out of hats and women can be sawed in half, there is a process behind everything. Although I can't reveal to you a magician's secret, I can tell you how the magical process you experience through ordering is a talented team of professionals working to make sure your memories last forever on one of our canvas photo prints.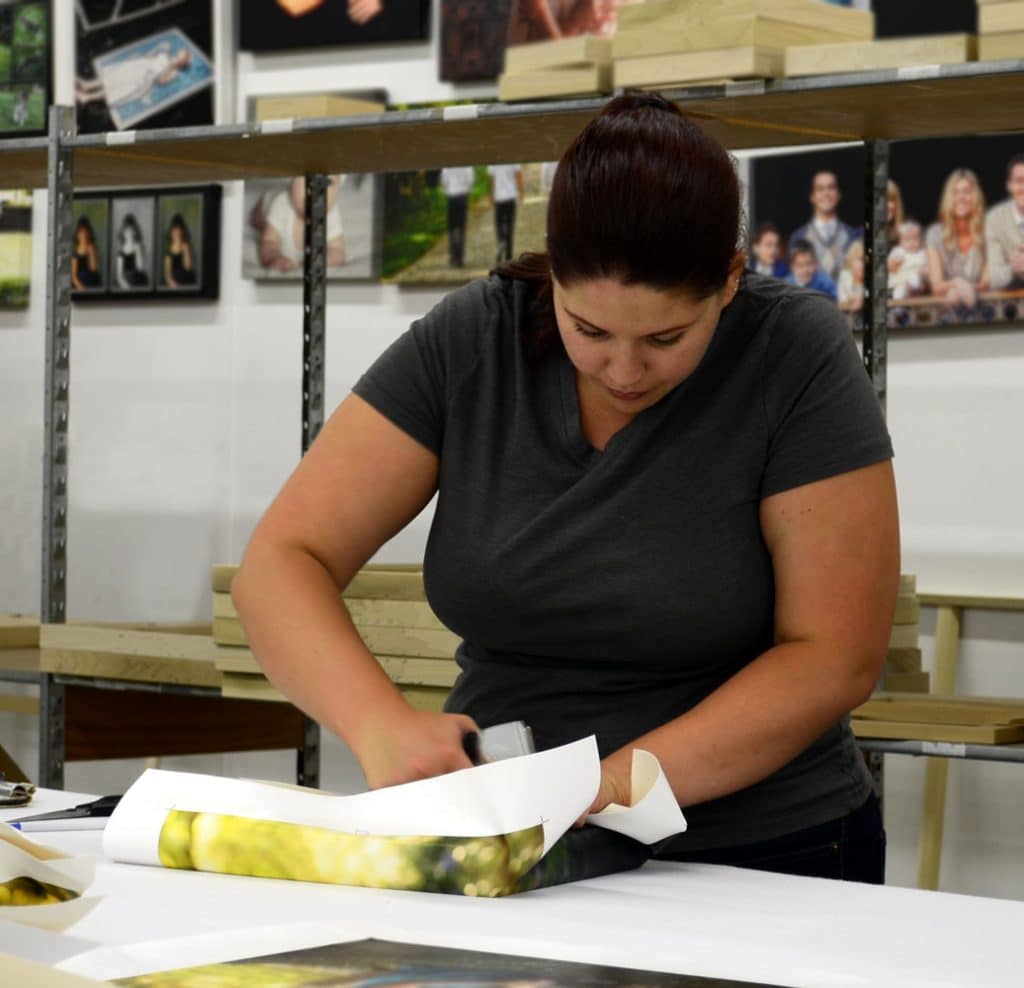 Step 1. Set-up
The canvas is wrapped loosely and evenly around one of our handmade, custom frames to prepare it to be stretched.
Step 2. Stretching
A production employee uses a stretching machine to pull the canvas around the frame to ensure maximum tightness.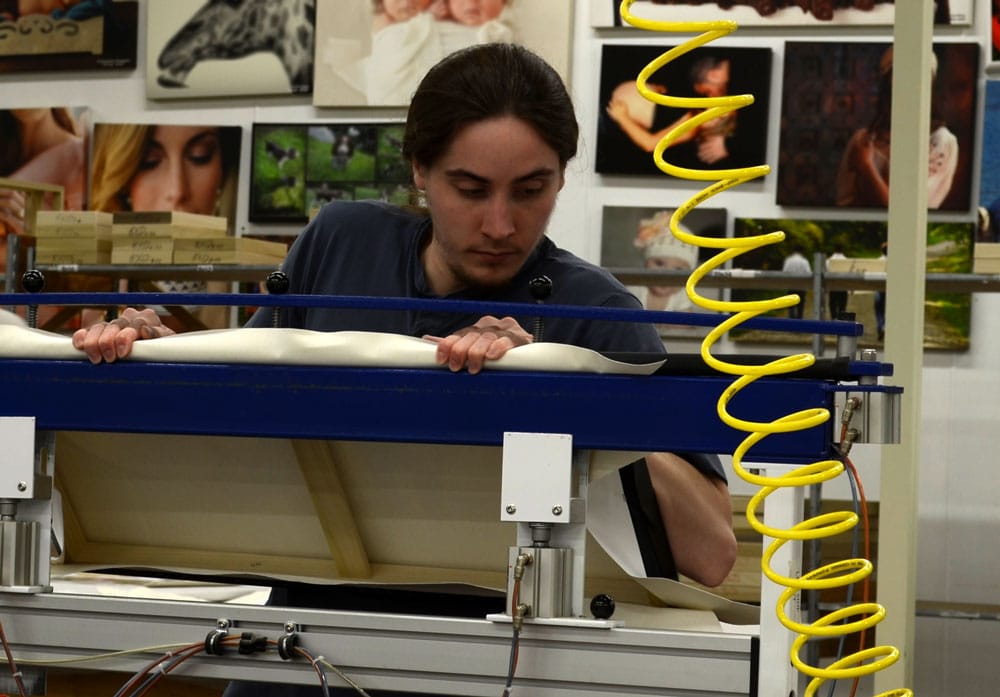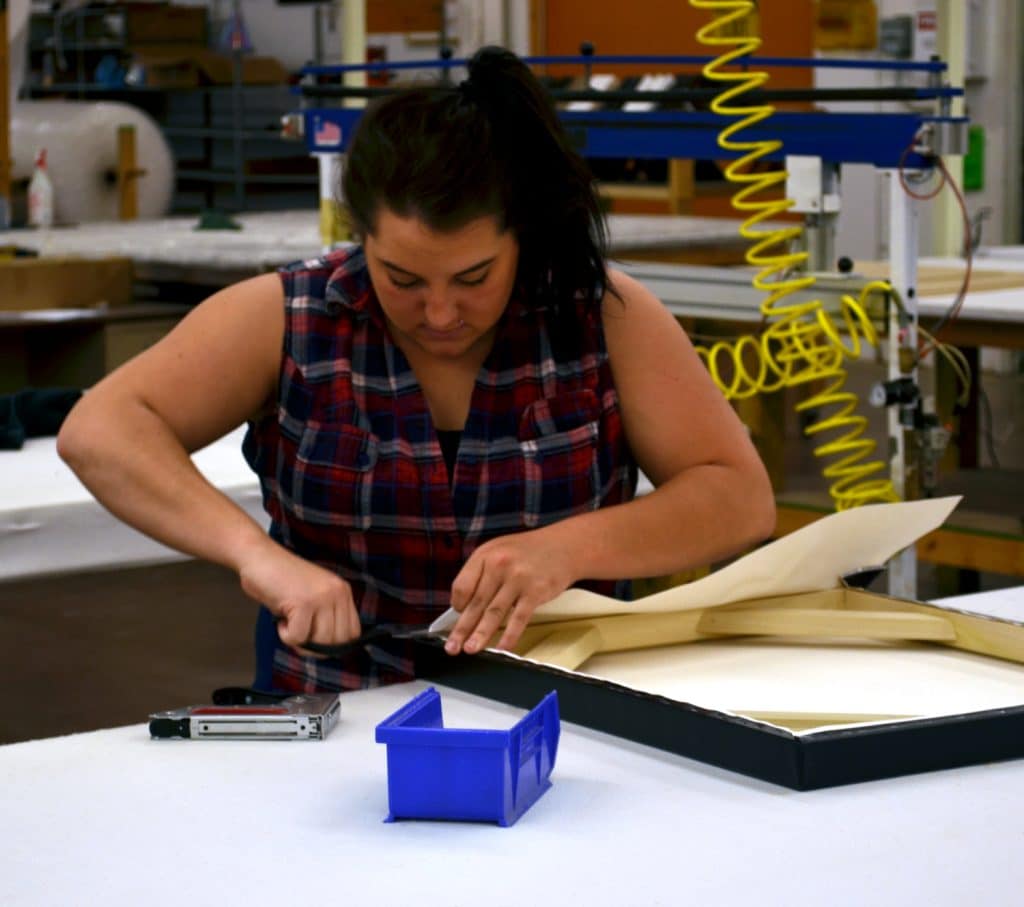 Step 3. Corners
One of our production workers cuts and tucks the edges of the canvas to ensure your picture has neat and tight corners
.
Step 4. Hardware
You can choose between two types of hanging hardware for the back of your canvas, either open back with wire hanger, or black paper with sawtooth/wire hanger. The wire hanger is screwed into the sides of the wooden frame, whereas the black paper is taped onto the back of the canvas with double-sided taped and either a sawtooth is hammered on the top middle of the frame or wire hanger is screwed into the back of the frame.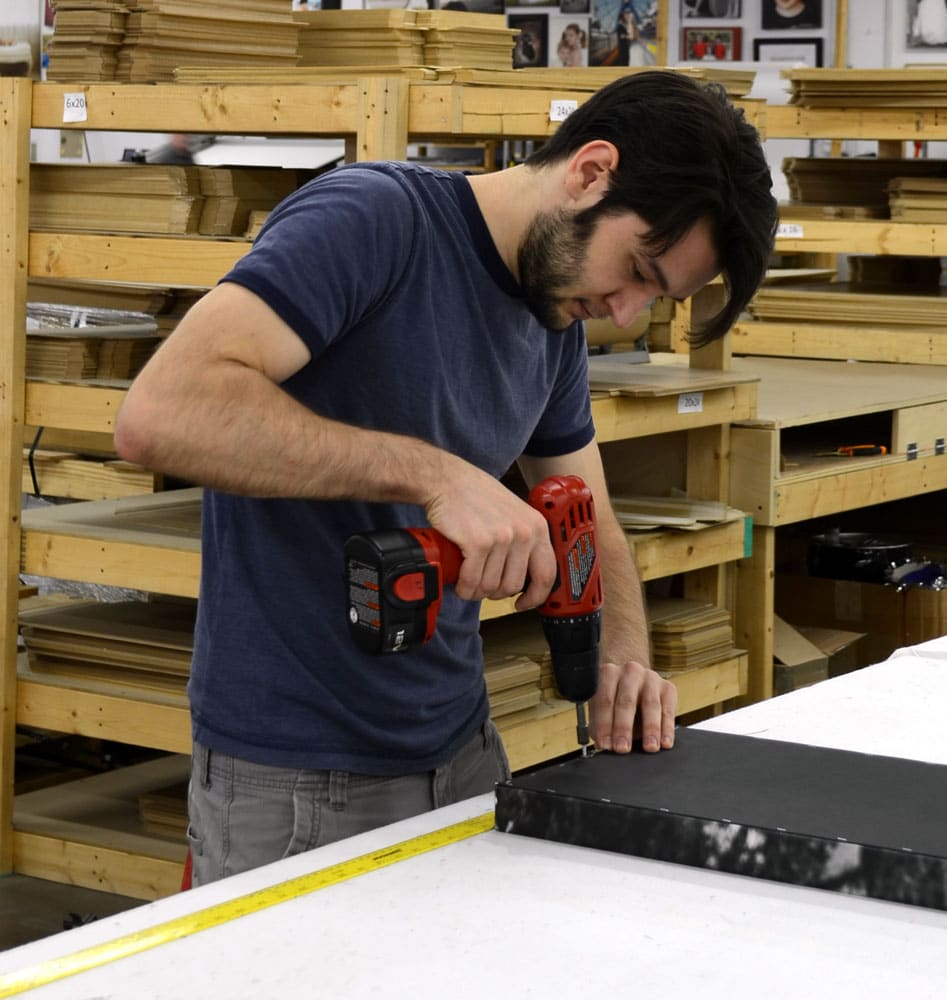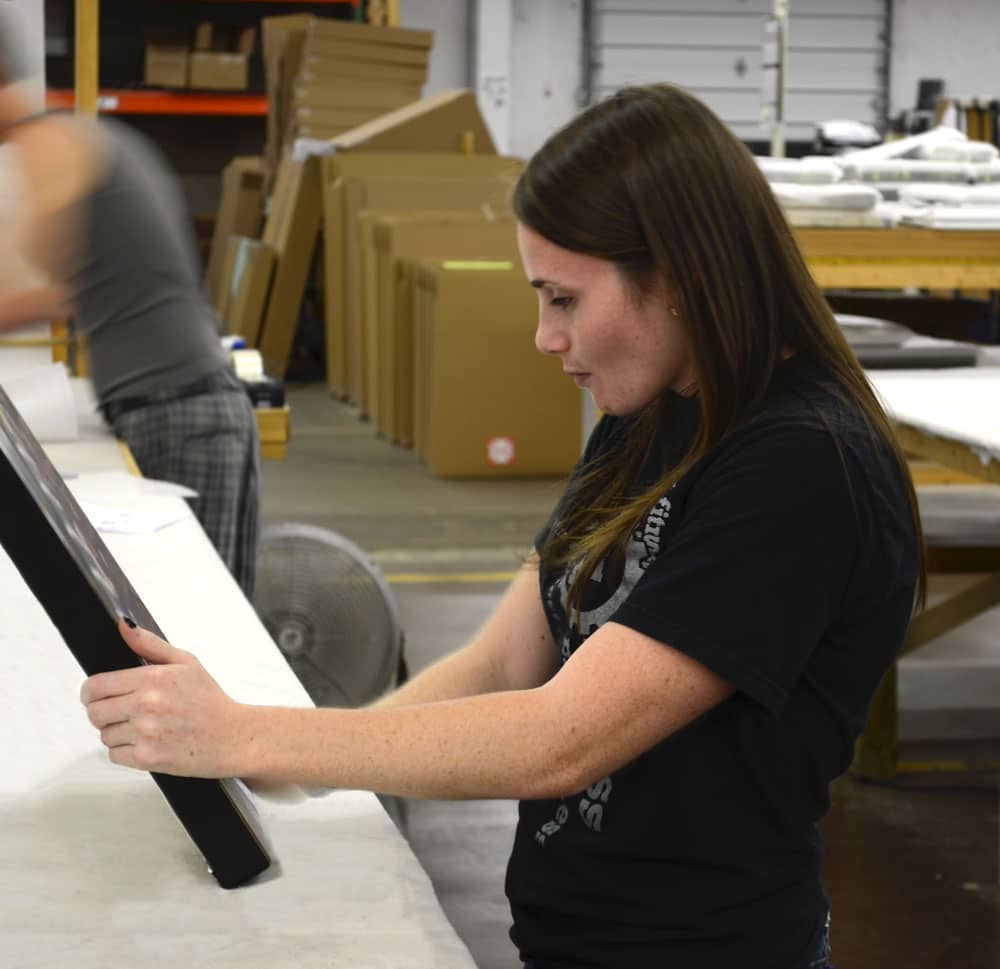 Step 5. Quality Control
This step is here to ensure your canvas is free of any flaws, such as scratches, seeds, peeling, etc. The production employee inspects the canvas and fixes what they can using quality canvas markers and paint; if it is not up to the highest quality, it is reprinted
Step 6. Foam
This is the last step in the canvas production process. Foaming prepares the canvas to be shipped by wrapping it in a protective layer of foam and is sent to shipping where it is boxed and shipped to you within three business days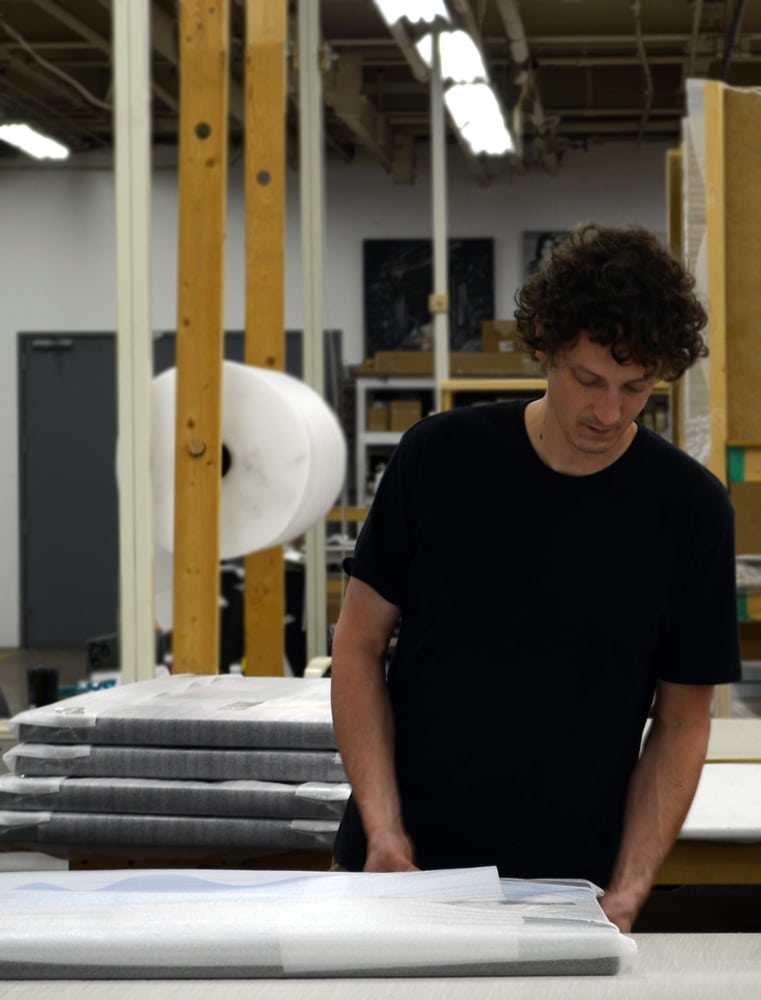 All of these steps are in place to ensure that our products are of the best quality when they reach your doorstep.
Production manager, Chris Anderson, states:
"Quality is of the utmost importance when doing our job. We're here to serve the customer and they expect high-quality canvases, so that's what we give them."
Maybe it isn't magic that sends that 16×20 sunset canvas to your doorstep, but it is hard work and attention to detail by our production team, who without them, we wouldn't have canvases to sell. So, remember next time you order a canvas from Simply Color Lab that there will be a team of professionals hand-making your product and putting their own unique touch into ensuring that your canvases can last forever.
Want to see more? Check out our other photo products here!