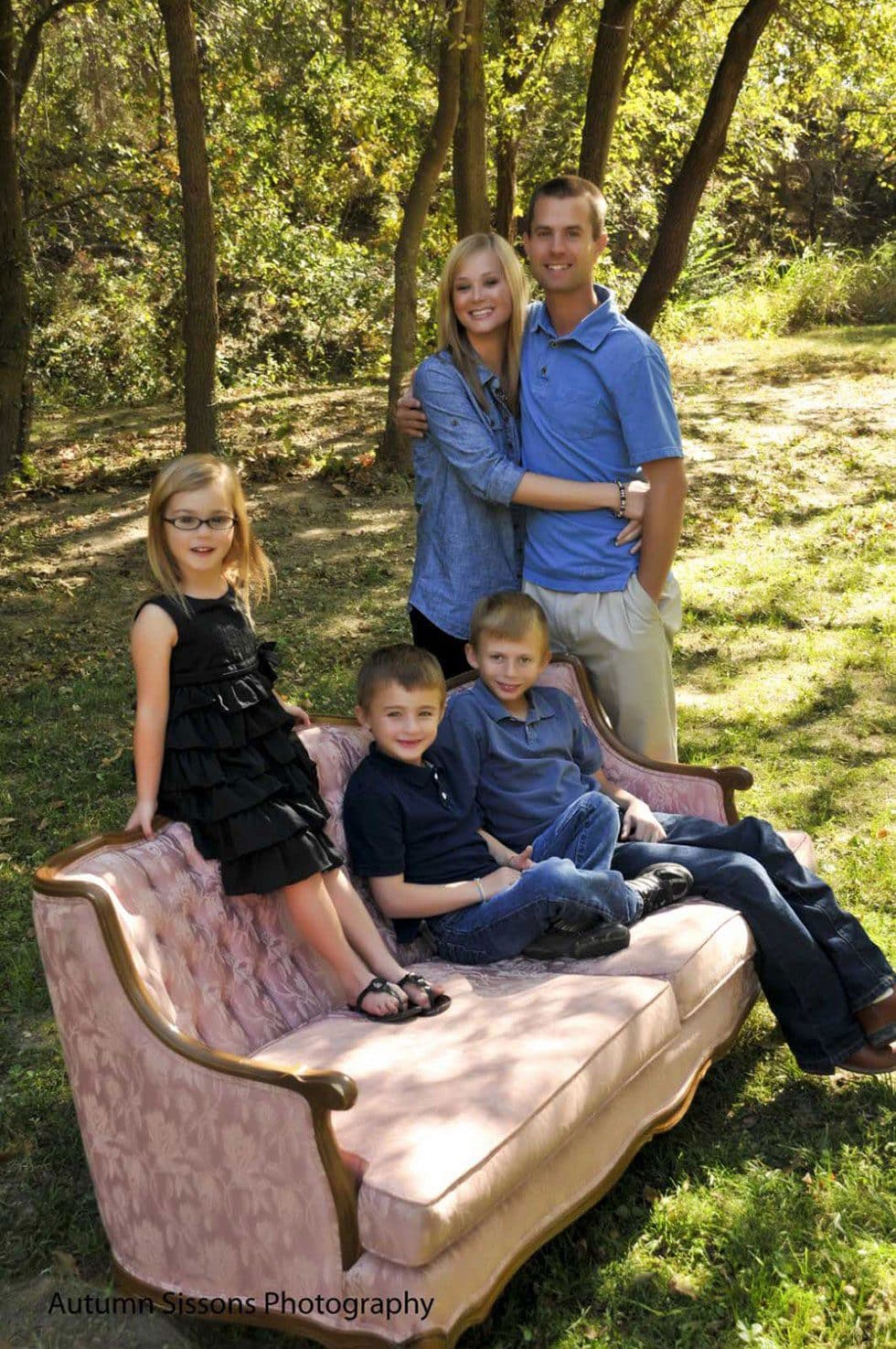 The winner of our Family Photo Contest was Autumn Sissons! She has shared her story behind the photo below. All of her hard work has certainly paid off!
"The Yellow Couch
Yes, I said yellow and no, I'm not color blind. It all started months ago when I found an antique yellow couch on Craiglist, that I just couldn't afford to purchase. I SO wanted that as a prop and wanted to photograph it in a field full of cows. The yellow summer flowers, a beautiful family and cows kept calling to me. I watched for another yellow couch (still am!). I purchased an orange chair, and did the shoot in the field full of cows. We did two seniors, one with a high school senior and another with his grandfather, a "senior" senior. But still, I yearn for that yellow couch…Maybe someday…
I found the pink couch and the price was right so I grabbed it up. As with most photographers, I am a prop-aholic. After several months I had the opportunity to shoot in the cow pasture again. The pink couch just didn't do it for me. It was not the fit I had hoped for.
Months passed and I was called to do a charity auction. I didn't feel I had the perfect photo in my portfolio, so I called on a very attractive and energetic family to help me out (Thank you Matt, Brittany and kiddos). Timing was an issue, and Matt and the boys were fighting off a cold, so we scheduled a session for Brittany's lunch break three days before I had to have the print in hand. To fit this in, we needed a location near her work. My sister-in-law lives in a neighborhood backed up to a greenbelt near Brittany's office. It was a breeze! We took about 30 shots of four sets on this creek bed and they turned out awesome! I have had several clients request that setting in total or in part on several occasions since.
Congratulations to the Fowlers, they will receive the canvas from Simply Color to cherish for years to come! Thank you Matt and Brittany for helping me out. And, thank you Simply Color for offering such an awesome way for me to pay it back! Now… how can I possibly pay it forward to Simply Color – the most awesome lab in the nation?"
Another big congrats to Autumn on her big win! You can see more of Autumn's work here or check her out on Facebook.
Be sure to enter your photo for your chance to win!